You are invited to join the Introduction to Energy Medicine Class on Sunday, April 19 for Chakra Balancing.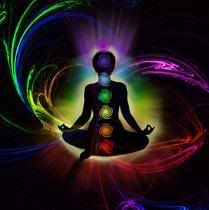 You will learn
about the chakra system in Eden Energy Medicine

how the chakras affect our health and emotions

how to test each of the chakras

how to clear and balance the chakras in a complete healing session
Chakra work is one of the most powerful and effective ways to work with the body's energies.
What Donna Eden says about chakras:
"Chakras support everything. You can move deeply into the energy when you work on chakras. If I have one shot with a person, I do their chakras. Reiki works better if you do a chakra clearing first. It can go in deeper."

Even if you never learn how to work with any of the other nine energy systems of Eden Energy Medicine, learning how to work with the chakras alone will give you an effective tool you can use for yourself, and with friends and family. Chakra work is also a useful adjunct to other bodywork and healing modalities.
Space is limited, so early sign up is recommended.
When: Sunday, April 19 from 2 - 5 pm
Where: West Sedona
Cost: $47 including book ($30 without book)
Sign up on my website
with Paypal
Full payment required to reserve your place
You will need to bring something to lie on (the floor is carpeted) and a light shawl or blanket for covering if you tend to get cold easily.